P-400
Chemical Injection Pump Controller
A cost effective chemical automation solution that provides connectivity through a single cloud-based control platform for all pumps and tanks.

The
Game changing

IoT Solution
The P-400 utilizes Smartstroke stroke sensing or an optional flow meter for high reliability while determining the precise chemical injection flow rate to maximize effectiveness while reducing expenses.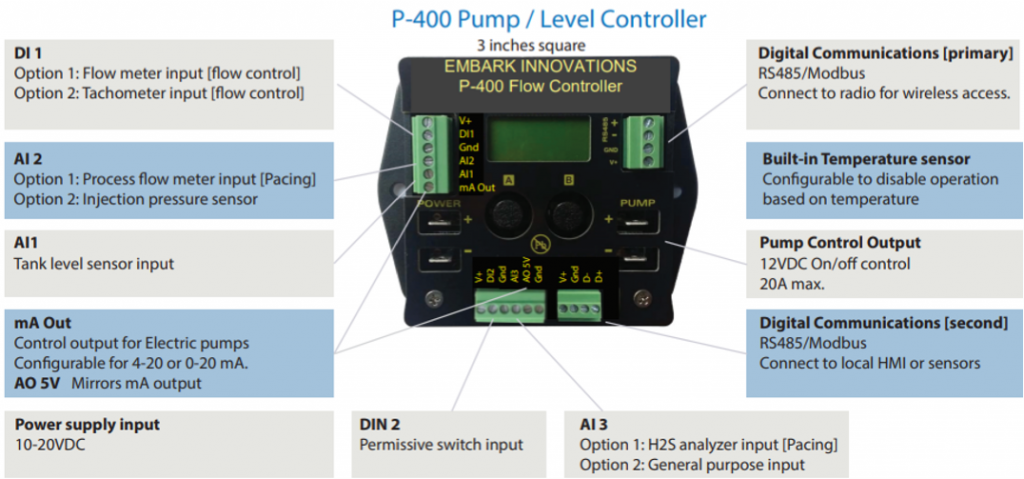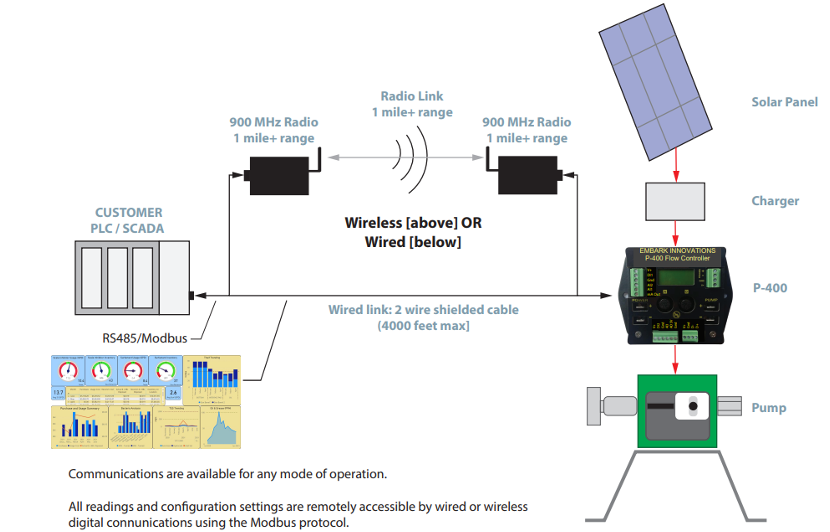 Embark Innovations chemical automation program
Follow our 4-stage process to optimize your chemical automation injection and monitoring process.
Evaluate Existing Systems
Review remote monitoring and pump control needs.

Universal pump controller – provides remote rate control and tank levels
Prodesy – single user interface for all tanks and pumps
Determine where automation will help operations

Production flow/analyzer control
Prodesy – controls, alarms, notification
Manage by exception
Implement holistic program management
Eliminate siloed data
Integrate lab analysis
Use event driven data
Utilize field data capture
All on a cloud-based platform
Optimize Program for strategic advantage
Integrated analytics platform results in:
All data in one platform
Statistical analysis
Real time program optimization
Predictive chemical control