A new age in
chemical data analytics
and reporting
Prodesy provides effective KPI reporting solutions that integrate chemical usage, production and analysis data to highlight program value.
PRODESY

CHEMICAL KPI REPORTING
Prodesy was created with Specialty Chemical Vendors' needs in mind. With such a heavy focus on cost reduction in recent years, the performance and value delivered with chemical programs is often lost. Prodesy gives chemical vendors a platform that illustrates the effectiveness and results of chemical programs and enables vendors and producers to work together to optimize the value delivered with these programs.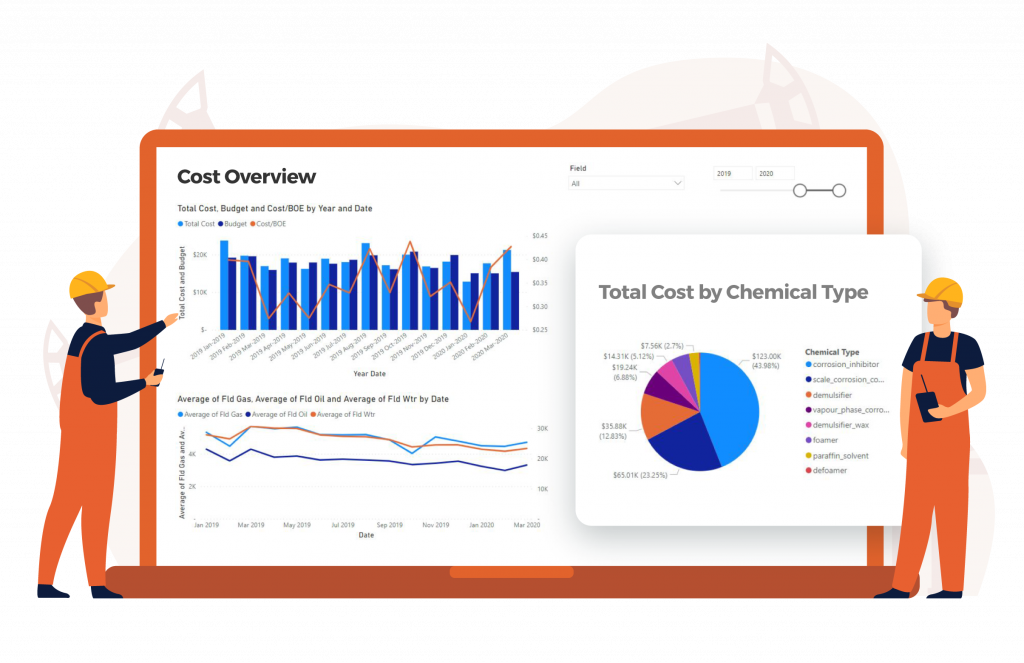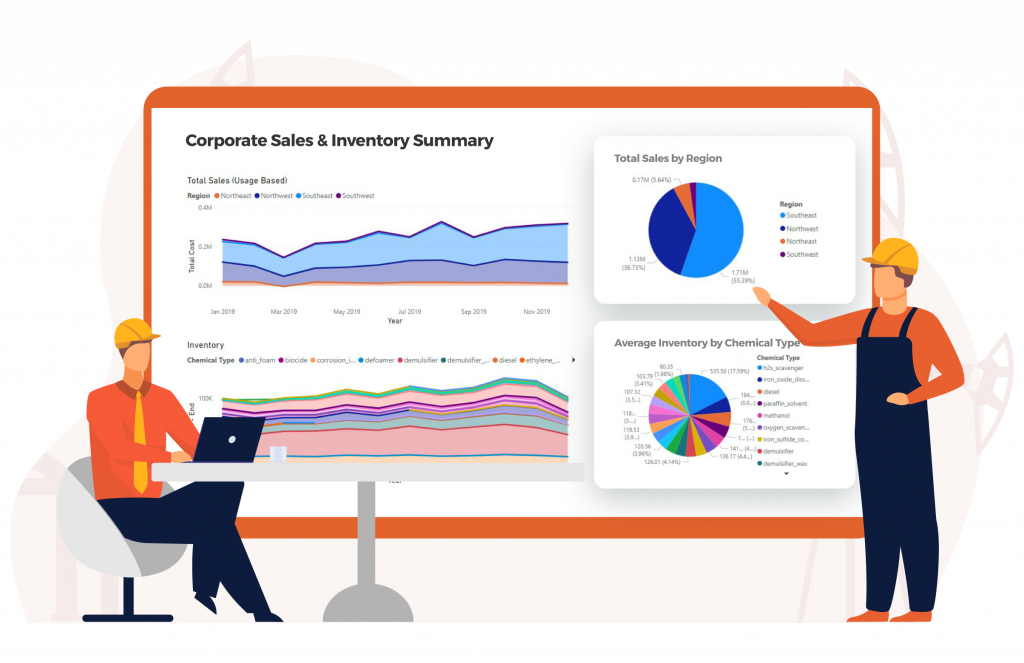 INTEGRATION OF CHEMICAL USAGE, PRODUCTION AND ANALYSIS DATA
For the greatest efficiency, oilfield chemical programs need to constantly adjust using current production data and in response to program analysis results. Prodesy imports production data from production accounting and SCADA systems – so data is always accurate. Analysis data is easily entered and imported so KPIs can be measured and tracked using all internal and external factors.
CUSTOMIZABLE ANALYTICS PLATFORM
Prodesy gives you the ability to dig deeper and generate more value for your customers by integrating performance metrics into your analytics. This means adding simple ways to capture related activities – things like dewax events, coupon data, bacteria analysis, oil carryover,  and filter analysis. Prodesy helps report the metrics the chemical program is being employed to manage.
REMOTE MONITORING/AUTOMATION
Prodesy integrates
Remote Tank Monitoring
and leverages field
Automation
. Remote technology can offer extensive benefits in cost reduction, continuous optimization, and reduce carbon emissions. Prodesy incorporates these capabilities from multiple vendors and with manual entry so you have a
single
platform
for the entire chemical program.
ACCURATE SALES AND MANUFACTURING FORECASTING
With more accurate and complete inventory management that ties Remote and Manual data, Prodesy provides more accurate inventory and sales forecasting based on product usage. Better forecasting gives you the ability to manage your Supply Chain more efficiently and reduce manufacturing costs.
Analytics/predictive modeling
Prodesy provides the ability to correlate Analysis with Treatment Programs. Statistical analysis can be utilized to establish correlations and cause/effect relationships. Monitor by exception with automated notifications of results falling outside KPI ranges. Predictive models can be utilized to proactively manage treatment programs.