Where Innovation Meets Energy
We are an analytics company focused on specialty chemical programs, leveraging modern technology for a more advanced program understanding and performance.
Embark Innovations works in tandem with our clients to develop purpose-built software aimed at solving real-world problems, improving common processes, mitigating risks and effectively lowering operating costs.
Analytics and Data Integration
We help businesses make the right decisions by unlocking the power of their data and aggregating it into a single trusted source of truth
Equipment and Process Monitoring
We help businesses reduce operational cost by accessing and monitoring data even in remote locations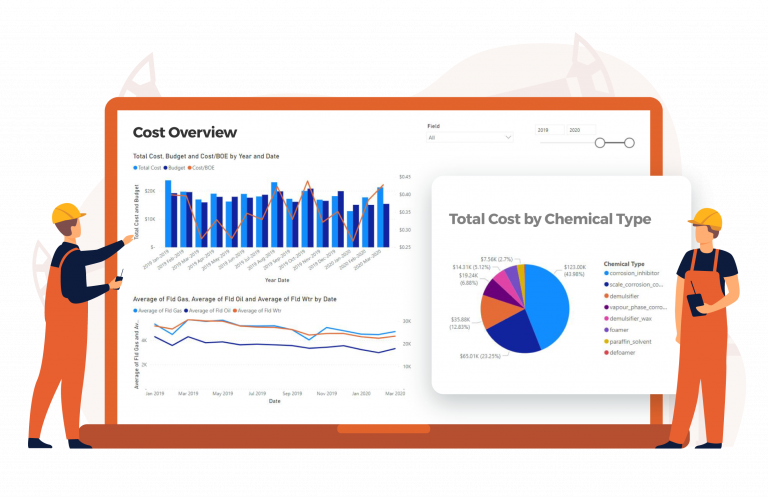 Our purpose-built software propels businesses into a new age of chemical data analytics and KPI reporting. Prodesy is centered around integration of chemical usage, production and data analysis, customizable analytics, remote monitoring and automation, accurate sales and manufacturing forecasting and analytics and predictive modeling.

We deliver solutions that reduce operating expenses for businesses across multiple industries.

Our promise to our clients is that we will always deliver far more in cost reduction than we ever charge.
At Embark Innovations we pride ourselves on our ability to deliver quality solutions to businesses looking to take the next step to save time and money. We are so confident in the capabilities of our solutions that if your team doesn't end up using it, we will refund your money, no questions asked.