Where Innovation Meets Energy
Embark Innovations delivers transformative tech and industrial IoT solutions that reduce emissions and operating expenses for the Oil & Gas industry.
Every year, oil and gas companies are challenged to produce more, while remaining carbon-conscious. We understand that balancing profitability with sustainability is not always an easy task – but in today's operating environment, the need for sustainable innovation that maximizes productivity has quickly evolved into a necessity.
Chemical use, followed by human capital, are the two highest operating expenses across the Oil & Gas industry. Embark helps companies thrive by anticipating disruptive change, providing advanced automation programs for specialty chemical users to reduce cost & GHG emissions and increase productivity and performance through remote chemical program monitoring and optimization capabilities. 
Our Micro Controller technology offers a game changing platform to transform legacy assets and outdated business processes to unleash new production and eliminate cost inefficiencies. We combine low-cost automation capabilities with low-cost communications – no SCADA required. Data is delivered in real-time, cloud-based reporting platforms designed to provide Real-time field data with supporting KPIs is delivered through cloud-based reporting platforms to provide a holistic program performance. 
Chemical Management Platform
Embark's Chemical Management platform
leverages universal pump controllers to allow producers and specialty chemical
vendors to monitor program performance and continuously optimize programs using
integrated KPIs and production data. Integrated reporting platforms provide a
foundation for higher level analytics and predictive models for real-time
program optimization.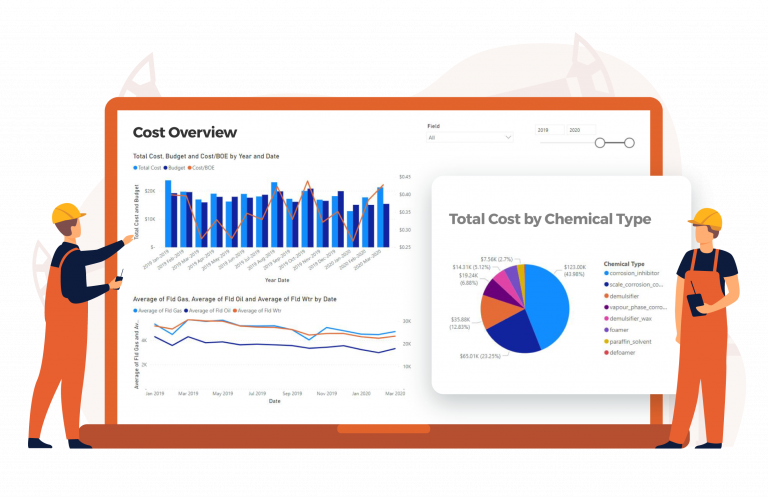 Our purpose-built software propels businesses into a new age of chemical data analytics and KPI reporting. Prodesy is centered around integration of chemical usage, production and data analysis, customizable analytics, remote monitoring and automation, accurate sales and manufacturing forecasting and analytics and predictive modeling.

We deliver solutions that reduce operating expenses for businesses across multiple industries.

Our promise to our clients is that we will always deliver far more in cost reduction than we ever charge.
At Embark Innovations we pride ourselves on our ability to deliver quality solutions to businesses looking to take the next step to save time and money. We are so confident in the capabilities of our solutions that if your team doesn't end up using it, we will refund your money, no questions asked.